Conference venue – The 2016 International Symposium on Reliability of Optoelectronics for Systems will be hosted by National Centre for Nuclear Research (NCBJ), June 6-9, 2015 in Otwock near Warsaw, Poland
Accomodation – Holiday Inn Warszawa Józefów****
We recommend the hotel Holiday Inn Warszawa Józefów: http://www.holiday.aquila.pl
10 min from NCBJ
Price room/night/person after preliminary negotiations: 90 euros
Organizers will provide a bus transportation for conference participants between the hotel and NCBJ premises.
To make a reservation please contact directly Holiday Inn Józefów Hotel.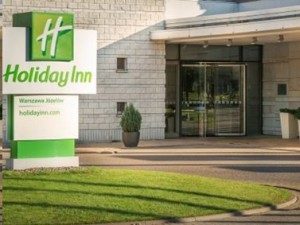 tel. + 48 22 77 83 002
email: reservations@holiday.aquila.pl
Please let the hotel know that you are a participant of ISROS2016 – that will guarantee a special price.
More practical info- In the picture below one can find addresses of the hotel and National Centre for Nuclear Research Institute (ISROS2016 host).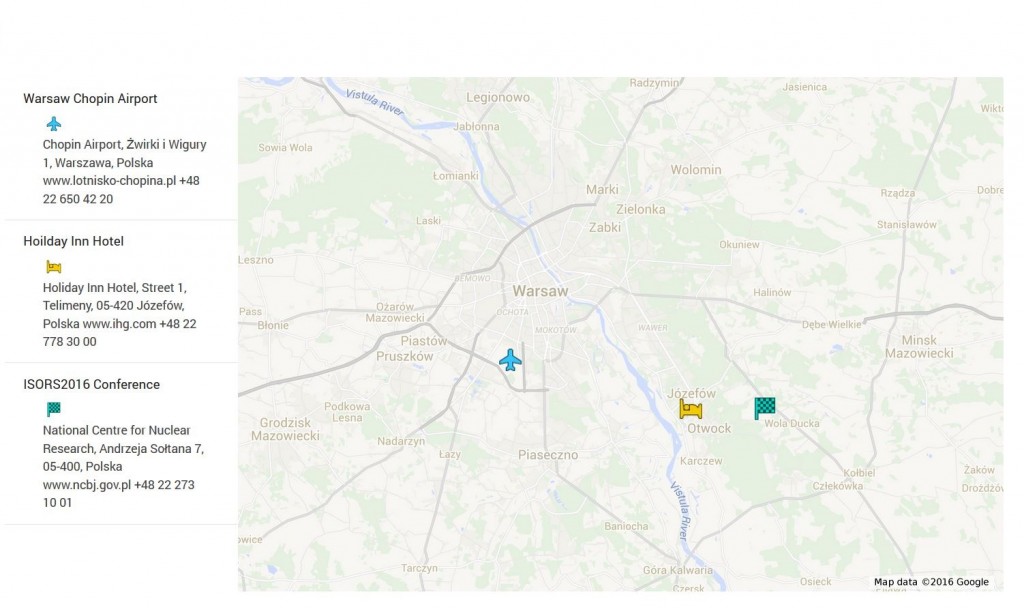 To get from the airport to the hotel or directly to NCBJ you can take a taxi. It should cost about 30 EUR (130 PLN) and it should last not longer than 1 hour (Aware: 3 p.m. – 6 p.m.  there will be a traffic and journey time may be extended up to 2 hours).
What you should know about Poland:
USEFUL TELEPHONE NUMBERS:

Emergency 112
Police 997
Ambulance 999
Fire Brigade 998
City Guard 986
Emergency number for foreigners: +48 608 599 999, +48 22 278 77 77
From June 1 to September 30: Mon.-Sun. 8 am – 10 pm, information in English, German and Russian.
Poland Travel Hotline: +48 801 888 844, + 48 22 278 77 77 (Mon.-Sun. 8 am – 6 pm, information in English, German and French).
CASH, MONEY ORDERS
The currency in Poland is the Polish Złoty (PLN) 1 PLN = 100 groszy.
In some larger stores, such as hypermarkets, and at some cash-only windows, you can pay in Euros. You must notify the cashier that you will be paying in Euros, but note that it is not a popular currency in Poland yet, and chances are that your change will be given in PLN.
TIME ZONE
Warsaw is in the Europe Central time zone (GMT +1). During the period from March to October, it is 'summer time'.
ELECTRICITY
In Poland, the voltage is 230V, 50 Hz. The plug is the standard European double plug.
More informations may be found at: http://warsawtour.pl/en